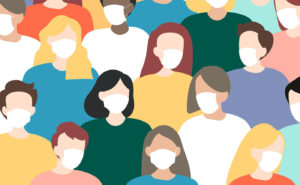 Covid-19: Conditions for reopening the osteopathic practices

Your osteopath is happy to inform you of the reopening of her practices in Roquefort les Pins and Nice from May 11.
Appointments can now be made by phone on my number: 06 60 51 23 42 (an assessment will be made for our security).
The current situation in connection with the health crisis due to Covid-19 requires us to put in place special measures to allow us to welcome you to our osteopathic practice.
These measures require your participation.

In parallel, your osteopath has put in place all the hygiene measures necessary for your care in optimal sanitary conditions to protect both of you.
Health instructions to be observed by the patient:
Please arrive at the exact time of the appointment. Your osteopath adapts his schedule so that you do not come across other people, and will welcome you by implementing strict hygiene measures.
We ask you to come with your own mask and a blanket if you want to cover yourself during the treatment.
Each patient will wash their hands with hydroalcoholic gel or soap when entering and leaving the practice (provided by your osteopath).
For people requiring an accompanying person, their presence is allowed until we take charge of you. The accompanying person is asked to wait outside the establishment throughout the consultation. For children, the presence of only one accompanying person remains compulsory during the consultation.
If you have one or more signs such as fever, chills, cough, loss of taste or smell, digestive problems, or if you have tested positive for COVID-19 (PCR test only), you should not come to the practice, but make an appointment with your doctor. If symptoms appear after the consultation, please inform your practitioner so that she can warn other patients.
Sanitary measures taken by your osteopath:
The consultations will be spaced out of at least 15 minutes. This will allow your osteopath to have the time to disinfect the surfaces that were in contact with the previous patient (chairs, desk, examination table …).
Your osteopath:
Will wash her hands before and after each consultation
Will wear a mask
Change gown between each patient
Wear a visor if necessary (treatment for young children).
Each patient will be contacted before the consultation:
To verify that no one in his household has had symptoms related to Covid-19 (fever, cough …) in the past 14 days
To remind you of the hygiene measures implemented
To inform the patient about the practical arrangements for the appointment
During the consultation, a frontal temperature measurement may be taken and an "informed consent" document can be given to the patient.
If you have any questions, please do not hesitate to contact your osteopath either by email or by phone.
See you soon !